Mr. Smith is Maine's #1 children's entertainer/performer!
Phil Smith is a professional magician who helps teachers reward students for hard work by evoking laughter and an added sense of intrigue in magic, comedy, juggling, and much more.
Teachers can relate my illustrated magic performance as a reference to why it's important for peer cooperation, which includes the value of communication and paying attention. Educational programs include Reading, Teamwork, or Fire Safety.
Phil Smith, of Abracadabra Productions, has a B.A. in theatre from the U.S.M., taught classes in magic, comedy, and circus arts for over 20 years at schools, festivals, and park & recreation programs.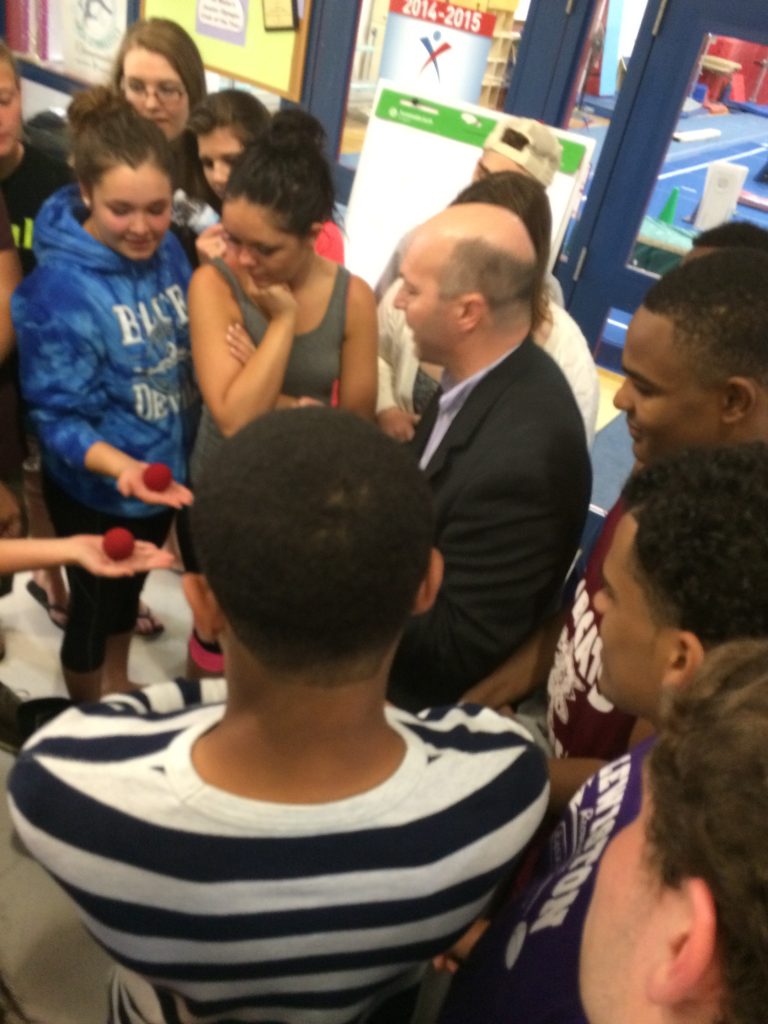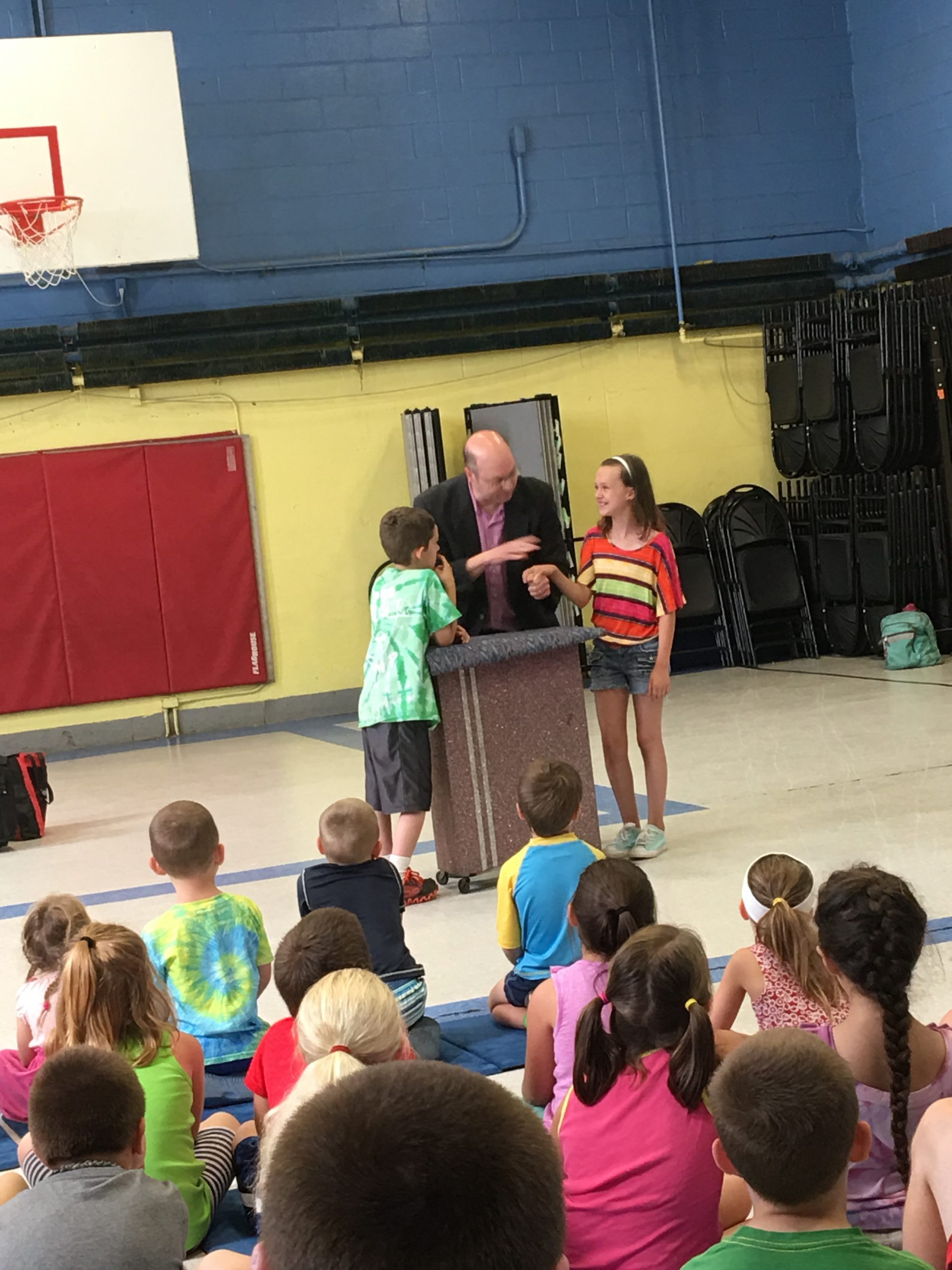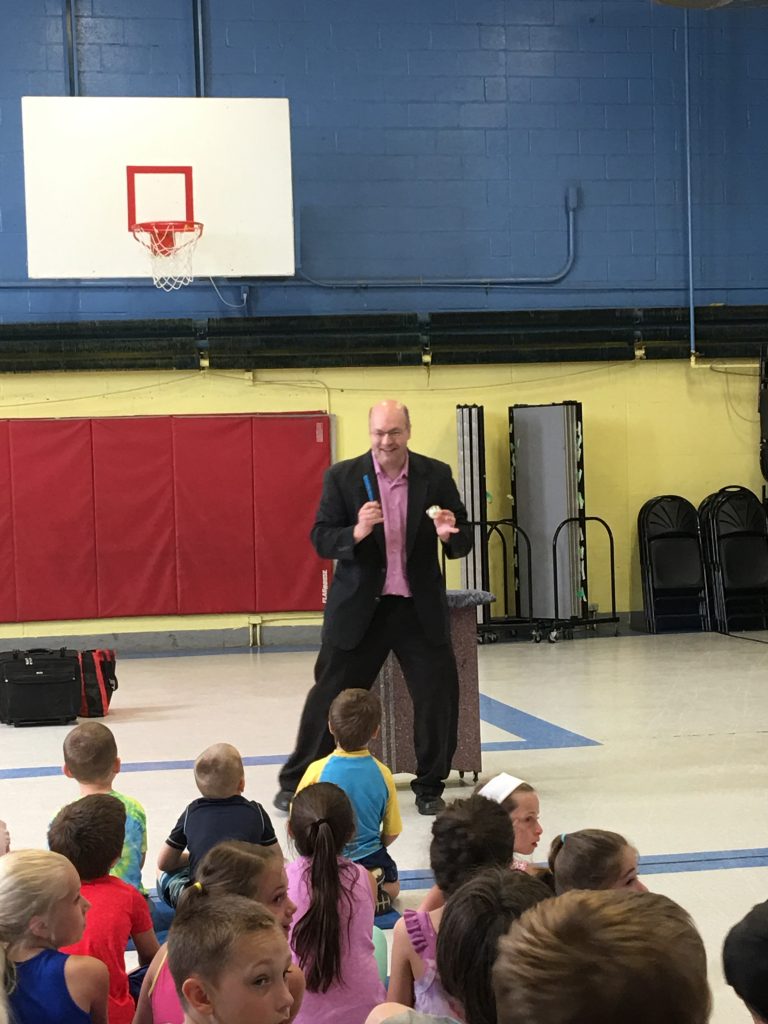 Phil's 'Bag of Tricks' includes:
Out thin air, a rabbit appears out of a magician's hat!
Enjoy a cowboy chef who cooks up fun, laughter, and a strange dinner!
Watch a coloring book become colored through student's participation!
Many more surprises await your school!