Phil Smith magically hypnotizing his audience virtually… your audience will be spellbound too enjoying the magic, comedy, and juggling of Abracadabra Productions!
Phil Smith has adapted his shows to include interactive illusions from the comfort of your home. His virtual show allows you to still celebrate in style so your children parties, milestone birthday, anniversary celebration, or just for the fun of magic can happen for that special someone!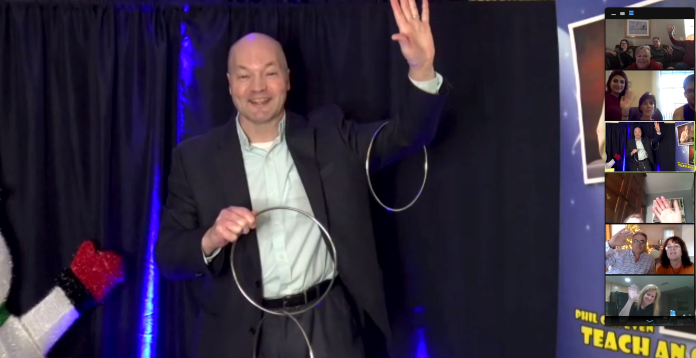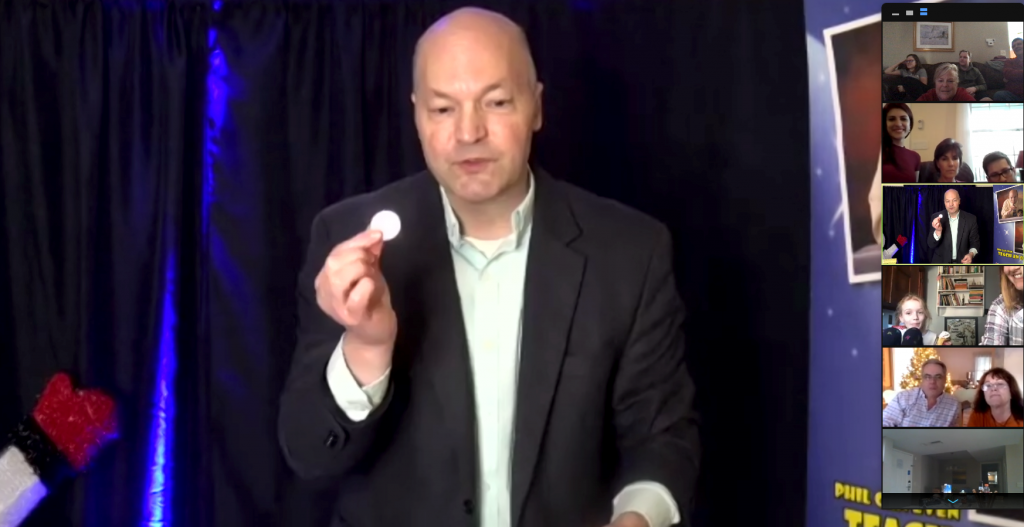 Imagine as your family and friends share an experience that is directly for their event; an endless supply of Oreo cookies appear, cards are mysteriously located via computer terms, Phil tries to out do Harry Houdini and many more surprises await you.
---
Book Phil Today!