Looking for Project Graduation entertainment? Discover PHIL SMITH's interactive magic that is out of this world!
Phil's miracle-like illusions are cheered by chaperones, teachers, and seniors–year after year! Smith has been dazzling audiences at their project graduations since 1993. Phil's entertainment is the perfect gift to give your students this year and every year.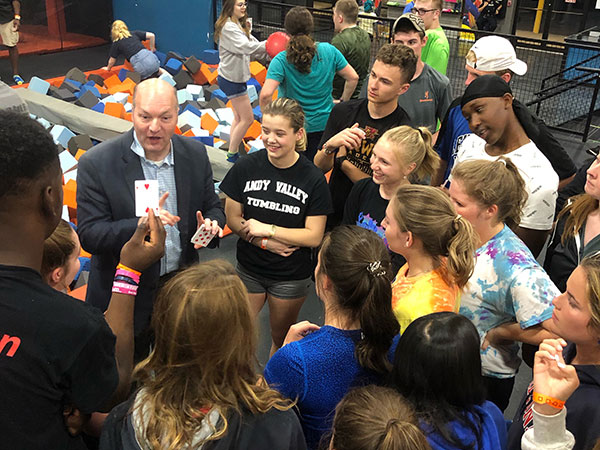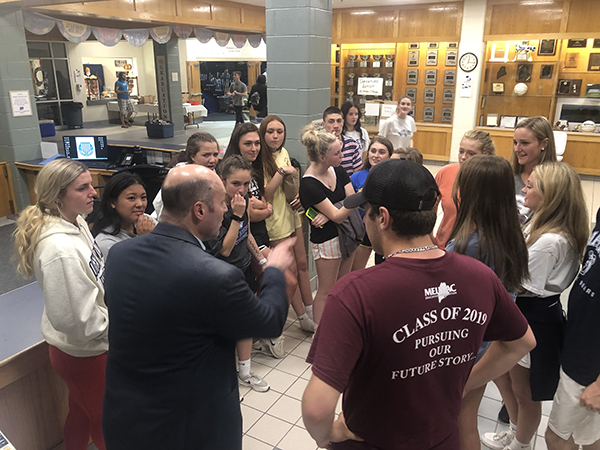 His world-class training with Fox TV magicians, and decades of experience leaves no surprise that laughter, gasps of amazement, and smiles follow him wherever he performs.
He will roam throughout your event area and draw students' awe with an easygoing style, and charm, while delivering reality defying magic tricks! Coins grow to four times their size, and much more! Where ever Phil performs crowds gather!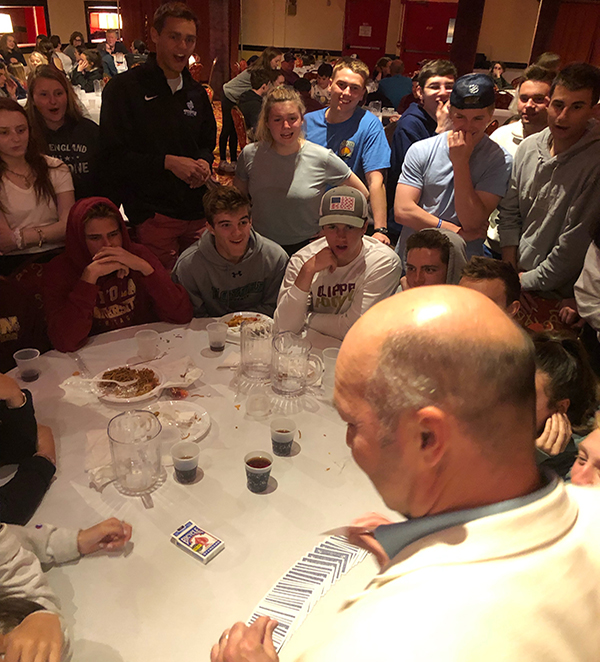 Benefits of 'the Phil Smith Experience'
Getting your event off to a roaring start!
During ice cream, pizza, etc… I entertain seniors from table to table.
Making the wait-in-lines for food, games, and character drawings disappear!
Energy Booster-in later hours, I bring seniors energy and enthusiasm.
A 30-minute Show is available which includes magic, comedy, juggling, sleight-of-hand, and mind reading!