Holy cow it's time to get all your ducks in a row for your seniors Project Graduation night. That's their chemical free fun night to hang with fellow classmates in a safe environment. It's up to you (the parent committee) to choose fun entertainment that will keep them entertained and engaged.
Magicians are a terrific solution to the nights plans; roaming magic (Strolling) is that WOW factor that brings the entertainment to small groups of seniors as they are eating, doing other activities, etc… Having entertained seniors at their Chem Free graduations for more than 20 years I've worked lots of scenarios to help create an exciting atmosphere. My Strolling Miracles (roaming) has been utilized at bowling alleys in ME, NH, & MA… those waiting for their turn now are engaged in dynamic up-close illusions often the illusions happening in their hands! Some of the more unique locations have been arcades, movie theaters, basketball courts, and the list goes on and on.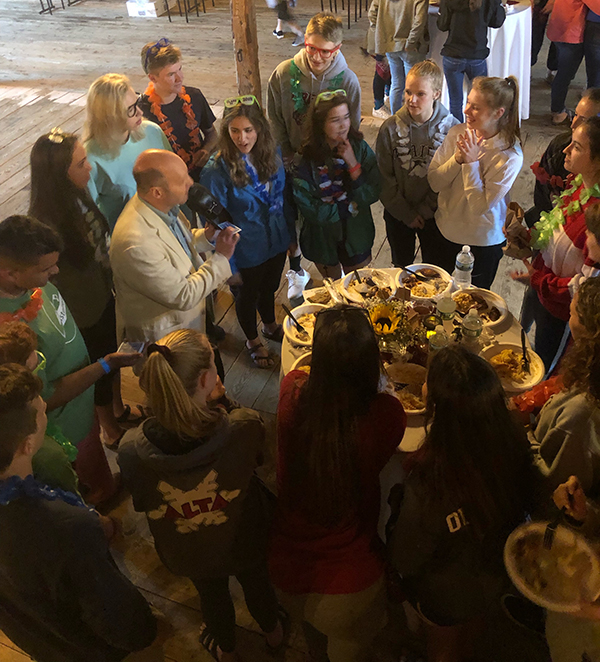 Hypnotist are another type of fun entertainment that includes many of the seniors in the show! Peter Mamos is a terrific hypnotist that knows how to help them have a fun night without embarrassing to much and all participants are willing. Imagine as seniors feel the temperatures up and and down in their imaginations (all most at the speed of light) it's fun for all to watch their fellow classmates react to these fun situations.
Project Graduation celebrations that really want to rock their night include both of us (at different times) so the seniors are kept laughing, amazed, and amused for serval hours of their special night. For more info please visit our new joint site : Home – Project Graduation Entertainment