Adding something extra special to your wedding reception to keep everyone happy doesn't have to stress you out. A free happy hour of drinks is a good start, but what about those friends and relatives that don't drink?
Hiring a wedding magician is a great way to add a unique and fun spin to your wedding cocktail reception. A wedding magician can work the room while adding fun to all ages, genders, and even to those that are shy:) If you're the newly couple, imagine walking into your reception area and seeing your guests laughing, shaking their heads and having a blast. Does that sound good? Then a wedding magician is the perfect answer to your cocktail hour(s!)
I recently performed at a wedding cocktail hour up at the Mount Washington Hotel which is a beautiful location in the white mountains up past North Conway, NH. The bride & groom had a couple unique ideas:) The seating arrangements were in mini cocktail shakers and then they hired me to add the 'WOW' factor to their wedding reception.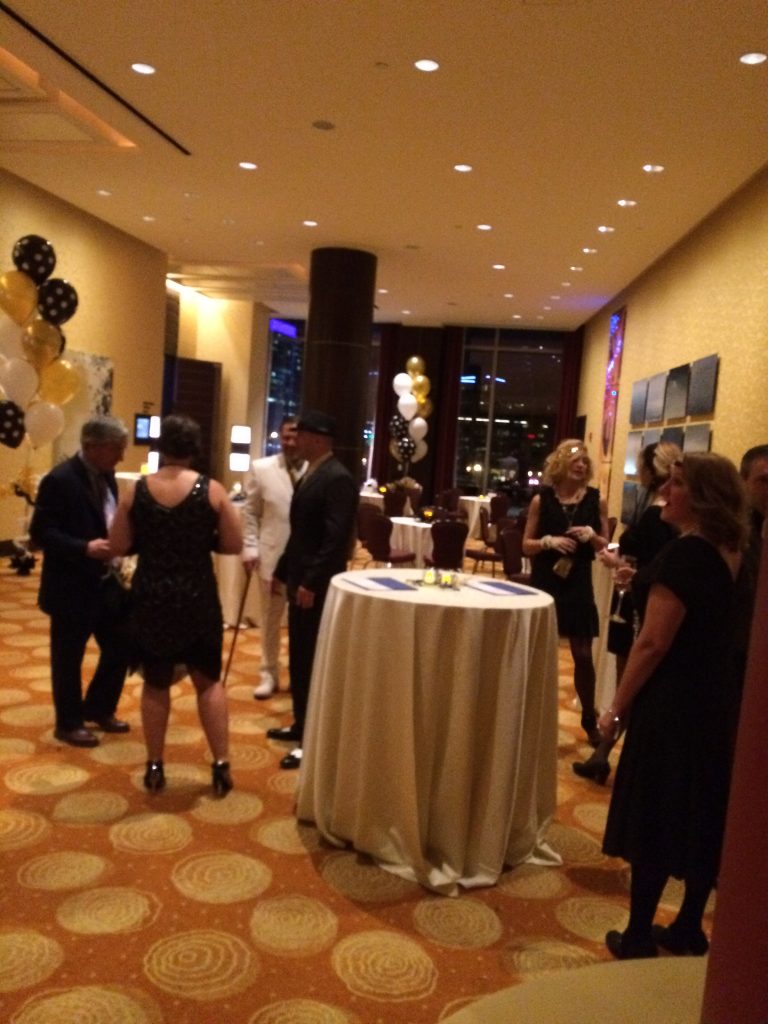 For more info to create a unique spin to your 2019 wedding receptions and rehearsal dinners visit: https://abracadabraprod.com/weddings/wedding-magician/
Wow, your special day is coming up and you want to add something unique and exciting to the cocktail hour.   Just imagine as your guests are laughing, shaking their heads in disbelief, and even clapping as a magician works the cocktail reception hours for your Wedding reception!
A wedding magician can really add to the fun as your guests are sipping on wine and/or beer and looking around the room or their tables and realizing they don't know some of any of the other table guests.   All of a sudden, a gentleman/or woman show up and start dazzling them and engaging the entire table into the fun via magic illusions!   That is the power a wedding magician can create table after table transforming that awkward silence into laughter and gasps of amazement while your guests wait for your bridal party's grand entrance.
When I worked wedding reception the last 2 New Year's Eves, the wait in line for adult beverages where long and boring so I started working the front of the line creating energy and excitement which was contagious (in a good way) all up and down the lines.  Waiting in lines for anything can be boring, my expertise is making that wait period fun.   That can include at wedding receptions from bar lines, tables with relatives and other guests you don't know or like; a magical entertainer can change the atmosphere simply by engaging everyone in a fun illusion; like making 4 different guest's cards appear in strange and incredible places from pockets to guest's ears, etc…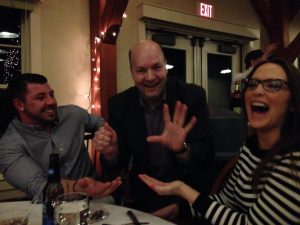 I like to do card miracles that I ask the guests and family to sign their chosen card and even write a brief message on the card which the entire pack is given to the wedding couple as a magical souvenir of their gift of magic to their guests which will be talked about for years to come!
Planning a 2019 wedding?  Call or email PHIL SMITH of Abracadabra Productions to help transform your special day from good to GREAT!  https://abracadabraprod.com/weddings/wedding-magician/
Wedding vendors and professionals come in different shapes and sizes (experience, pricing, knowledge, etc..) One of the most important vendors you can hire is your photographer! Why, because its the memories solidified in a form (a picture) that captures those special moments; the looks, the fun, and something you'll want to remember for the rest of your lives. I interviewed one of Maine's top photographers and hopefully asked some
good questions you'd want them to answer for you.
Why should someone hire you & Nadra over other photographers? The people who hire us again and again are the ones who are planning a Maine destination wedding and they want to feel confident that they are hiring a competent professional — someone they can trust to not miss a moment and capture them authentically, someone who will make them relax and feel comfortable to be themselves in front of the camera, someone who will guide them to stand in such a way that is natural, and believable. But most importantly, the folks who hire us are people who really value photography and they want more than just a photographer, they want an artist who will create images that are thoughtfully and beautifully centered on them and their closest relationships.
What would you say to brides/grooms that say …oh we'll leave disposable cameras on each table & no pro? We'd say, good luck! In all seriousness though, there will be a lot of things at your wedding that will probably go "wrong" or not according to plan that you can look back and laugh at later, but one thing you can't laugh at after the fact is your wedding photography. If you hate your wedding photography, that is a sad thing indeed. According to a recent study, the number one regret brides have after the wedding? Not spending more on their photographer. True fact!
What should brides/grooms ask for when choosing a photographer? We think it's important to see a sample from an entire wedding, and not just the highlights. Look for consistency in lighting, composition, and quality throughout. But probably the most important thing is to look at the images and ask, "Can I see myself in these images? Does it feel like me? Does the posing look believable, or is it fake? What about my closest relationships? Are they documented in the images, or is mostly just photos of the bride and groom, and all of the details? We think asking these questions will get you off to a good start!
I'm sure I'm just scratched the surface on questions and requests to ask Leigh & Nadra…visit their site for more info here:
How do you choose the right entertainment for your wedding reception? Start by deciding what is your objective. Do you want background music or interactive entertainment? How long do you think the photos and your limo ride with the bridal party will take before you arrive at the reception? A wonderful choice is a wedding magician! Why a wedding magician? We can make the wait for your guests and family disappear! If they are having fun that is very interactive no one will keep track of the time. You and your bridal party can relax while your guests are being dazzled! A roaming style is perfect for all ages; and can be incorporated into the time you and you new spouse or significant other make the rounds to greet everyone as the new couple!!! All your receptions really needs is a little magic:)