Jan-March is the time of the year that cub scouts, Webelo's, & boy scouts all celebrate and hold their award banquet know as a Blue & Gold Banquet. The challenge pack leaders run into is how to keep 25-50 scouts and their families all entertained and engaged? A magician is the perfect choice to help make the banquet, more fun, energized, and engaging.
A magician with experience in family and children events is the key to a good program. If budgets allow he/she might even have a customized show for scouting. The scouts are at the banquet to accept their badges, pins, and awards…but a magician is an award for all the scouts yearly achievements!
Parents work hard getting their children to the meetings and working on merits to earn their badges; cooking, safety, camping, the list is endless. And at Blue & Gold banquets everyone contributes by bringing some food to share; a pot luck dinner. (My favorite part)
I like to warm the family's and scouts up to me by doing a quick illusion at each dinner table. Imagine, a magician going table to table adding some fun surprises like pulling silver from a fork. Or bending a fork and then making it magically unbend! A good magician will add surprise elements to a Blue and Gold banquet even before the big show.
If you are looking for ideas for your 2020 Blue & Gold banquet or want to have me check my availability for your pack's special event visit: https://abracadabraprod.com/just-for-kids/scouting-event-entertainment/
Adding something extra special to your wedding reception to keep everyone happy doesn't have to stress you out. A free happy hour of drinks is a good start, but what about those friends and relatives that don't drink?
Hiring a wedding magician is a great way to add a unique and fun spin to your wedding cocktail reception. A wedding magician can work the room while adding fun to all ages, genders, and even to those that are shy:) If you're the newly couple, imagine walking into your reception area and seeing your guests laughing, shaking their heads and having a blast. Does that sound good? Then a wedding magician is the perfect answer to your cocktail hour(s!)
I recently performed at a wedding cocktail hour up at the Mount Washington Hotel which is a beautiful location in the white mountains up past North Conway, NH. The bride & groom had a couple unique ideas:) The seating arrangements were in mini cocktail shakers and then they hired me to add the 'WOW' factor to their wedding reception.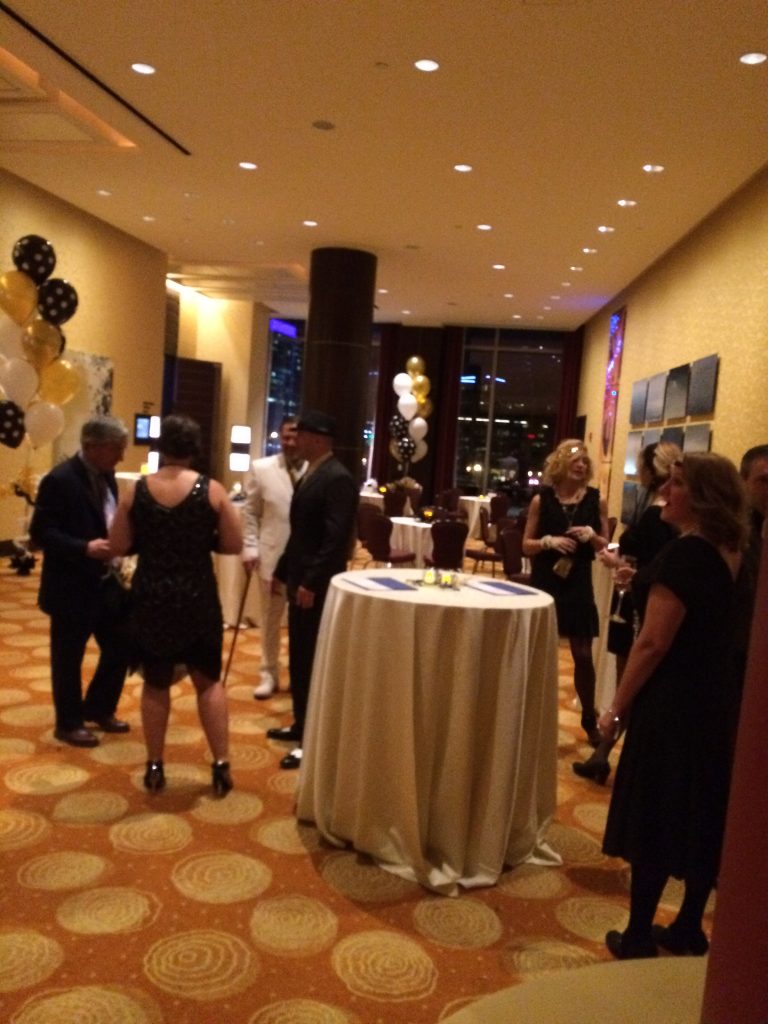 For more info to create a unique spin to your 2019 wedding receptions and rehearsal dinners visit: https://abracadabraprod.com/weddings/wedding-magician/
Wow, your special day is coming up and you want to add something unique and exciting to the cocktail hour.   Just imagine as your guests are laughing, shaking their heads in disbelief, and even clapping as a magician works the cocktail reception hours for your Wedding reception!
A wedding magician can really add to the fun as your guests are sipping on wine and/or beer and looking around the room or their tables and realizing they don't know some of any of the other table guests.   All of a sudden, a gentleman/or woman show up and start dazzling them and engaging the entire table into the fun via magic illusions!   That is the power a wedding magician can create table after table transforming that awkward silence into laughter and gasps of amazement while your guests wait for your bridal party's grand entrance.
When I worked wedding reception the last 2 New Year's Eves, the wait in line for adult beverages where long and boring so I started working the front of the line creating energy and excitement which was contagious (in a good way) all up and down the lines.  Waiting in lines for anything can be boring, my expertise is making that wait period fun.   That can include at wedding receptions from bar lines, tables with relatives and other guests you don't know or like; a magical entertainer can change the atmosphere simply by engaging everyone in a fun illusion; like making 4 different guest's cards appear in strange and incredible places from pockets to guest's ears, etc…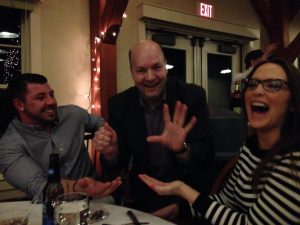 I like to do card miracles that I ask the guests and family to sign their chosen card and even write a brief message on the card which the entire pack is given to the wedding couple as a magical souvenir of their gift of magic to their guests which will be talked about for years to come!
Planning a 2019 wedding?  Call or email PHIL SMITH of Abracadabra Productions to help transform your special day from good to GREAT!  https://abracadabraprod.com/weddings/wedding-magician/
Schools are starting up all over New England and fall fairs and festivals are on the way.   PTO's are planning harvest festivals and Halloween fairs to kick off the beginning of school's first trimester.  Lining up parent volunteer's for baked goods, running the games and making the cotton candy are all part of making sure students of all ages will have a good time.
Themed to fall/harvest for early Oct. school fairs or late Oct. for a more Halloween themed festival are all options depending on timing, planning, and enough volunteers.  Fall harvest might include hayrides, outdoor games like toss the ring on a milk can, bean bag toss, or throwing darts at balloons.   Halloween themes allow for costume parades, dunking for apples, haunted mazes and houses.
To really make these fairs and festivals come alive live entertainment is a great addition!  Balloon twisters, face painters and of course magicians.  Many of the school fairs that I perform at use my talents in 2 ways; roaming magic or as a show.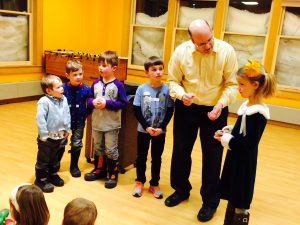 A Strolling/roaming magician can add the 'wow' factor wherever there are groups of students; waiting in lines for cotton candy, lines for balloon twisting, or just for the fun of live magic entertainment.
My Show is often the highlight of school festivals and fairs; it can be themed to 'the Magic of Reading' , teamwork (students working together), Halloween, or as a fun part of the draw to bring parents and families to the school event.  My show includes illusions, comedy, mind reading, juggling, student participation, and a live rabbit makes her appearance!
Call or email me with questions, brainstorm on entertainment ideas, or to check my availability for your NEW ENGLAND school fair or festival in 2018/2019.
https://abracadabraprod.com/just-for-kids/school-events-entertainment/
It's getting closer to graduation for seniors…thinking about proms, caps and gowns, and after graduation parties called Project Graduation.  These are amazing celebrations set up by parents to keep their children safe (it's a chem free party.)
Interactive entertainment like a hypnotist or a roaming magician are almost always the top 2 requested and loved entertainers!  It's because we are engaging the seniors into the fun and they get to be a personal part of the performances.
Having entertained for more than 20 years at over 200 project graduations I have seen lots of fun activities and entertainment (not to mention the food) to keep seniors from approximately 7pm-5am the next morning in a safe and fun environment with their peers.
The hypnotist uses the group and they get to see a handful of their friends fall under hypnosis which the participation is a big hit.
Illusionist like myself that have engaging sleight-of-hand that can be active in almost any situation; I've worked the lines from seniors waiting for temporary tattoos, to cartoon portraits, to sitting with friends like eating or having an ice cream break!  I can work the room moving from small groups to small groups.   However, as word spreads about the stunning illusions I am performing often I am surrounded by over 50 seniors cheering and freaking out!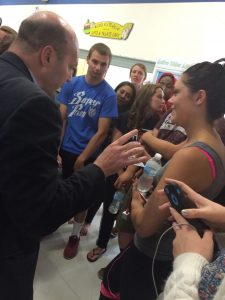 Activities like bouncy races, games, are fun games that allow seniors to spend as much or as little time as they choose to amuse themselves.
For high schools that are still looking for ideas, call or email me or visit my site to see why I am one of New England's hottest entertainers each year!  I would love to help your school and seniors have a fun and safe night!!
Once a year around the months of February & March scout dens and packs celebrate their awards and achievements that individual scouts have earned by completing goals for each badge.
It's a great time to see what other scouts are doing, share stories, and perhaps get involved to help your child and others learn different activities, games, and fun times.
There is no better way to celebrate than to have a magician come in and add to the festivities! Families share their potluck dinners, scouts are running around the gym, church, etc… A professional magician can settle them all down, add to the program, and maybe even educate the scouts
on some of the topics they have been learning all year: Teamwork, trust, BE PREPARED, etc…
Magic is a natural fit for families and scouts while celebrating their special event. I have had the pleasure of competing against my rabbit on the theme BEING PREPARED, had scouts work on juggling via teamwork, and lots of other surprises that I would love to share with your next Blue & Gold banquet in 2018.
For more info visit: https://abracadabraprod.com/just-for-kids/scouting-event-entertainment/